YOUR JOURNEY TO HEALTH AND WELLNESS STARTS WITH YOU.
My FHASE approach uses a
Bio-Psycho-Socio-Spiritual

model

.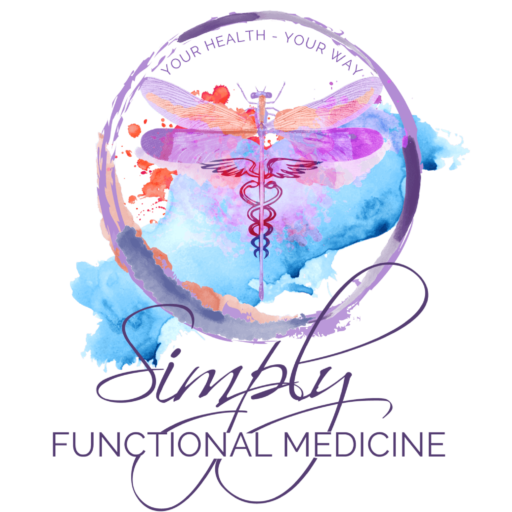 IMBALANCES IN STRESS, GUT MICROBIOME AND NUTRIENTS LEAD TO INFLAMMATION AND CHRONIC DISEASE.
Dr. Paris was one of the Cleveland Clinic Center for Functional Medicine pioneering physicians and has had the pleasure of working directly with Dr. Mark Hyman for over three years.  Seeing patients as part of diabetes and asthma clinical trials, teaching Functioning for Life shared medical appointments, medical students and residents, and caring for patients from all over the world was a typical day.
She has a personal interest in tribal medicine and trained in the Amazon rainforest. Indigenous traditional healing embodies a holistic approach and considers health as the sum of a person's physical, spiritual, emotional, and intellectual well-being, as well as his or her place in the community.
She integrates functional medicine with osteopathic philosophy and Eastern medicine. 
When the heart is broken it communicates to the brain the world is not safe; the brain tells the cells to cut corners, creating disease.  When we heal the heart it communicates to the brain you are in a safe environment to heal. The brain then communicates to your cells it is ok to take the time to function properly. Trust is the foundation for healing illness and knowing your story is imperative for a successful healing journey.  
Education
Bachelor Degree:  Texas A&M University
 Medical Degree: University of North Texas Health Science Center – Texas College of Osteopathic Medicine
Residency Training: Mercy Methodist Family Medicine – University of California, Davis
Certifications
American Board of Family Medicine
American Board of Integrative Medicine
Institute for Functional Medicine Certified Practitioner
American Board of Medical Acupuncture
Frequency Specific Micro-current Certified Practitioner
International Association of Kambo Practitioners 
Specialty
Mold exposure, Fibromyalgia, Fatigue, Hormonal balance, Hypothyroidism
Digestive disorders, Food sensitivities,
Skin conditions, asthma,
Insulin resistance, Diabetes, Hypertension, Hair loss, Psoriasis
Philosophy
Disease prevention and optimizing physical and mental performance through clinical expertise, testing, and treatment.   Evaluating the 'why' of illness and symptoms and creating a customized plan. Using a biopsychosociospiritual model is imperative to achieve this.
Who does Dr. Paris Treat?
Executives
Those who want to optimize their brain, body and life
Optimizers
Those who want to be the best they can be in all aspects of their lives
'Not feeling so great'
Those who want to to feel like they used to….before
MOLD Exposure 
Those interested in Dr. Neil Nathan's protocol
What is Functional Medicine?
Functional medicine addresses the root cause of a person's dysfunction and imbalance by an experienced clinician evaluating a person's full life  history. Understanding what predisposed you and what factors accumulated resulting in your current symptoms. By addressing the root cause it is addressing you as a whole person.  Lifestyle, perceptions, environment and genetics are all intertwined. Clinical expertise, lab results, history and a collaborative partnership with you allows for healing and improved health.
What is Integrative Medicine?
Integrative medicine can be used as an umbrella.  Acupuncture, chiropractics, osteopathic manipulation, massage, herbal therapies, homeopathy, health coaching, mindfulness, nutrition,  naturopathy, frequency specific micro-current and Functional medicine and others fall under this umbrella. Functional medicine addresses the root cause alleviating symptoms but more importantly allows your body to heal.  Using other integrative modalities listed in conjunction with Functional medicine can be very beneficial enhancing the healing process.
What is Optimal Wellness?
Achieving optimal health is a process of realistic goal setting and self-discovery focusing on emotional and physical well being. Per the World Health Organization, health is defined as a "state of complete physical, mental and social well-being and not merely the absence of disease or infirmity." Optimal well-being requires balance in the trio: mental, physical and spiritual.
Dr. Paris was born in Paris, TX.  She attended Texas A&M University (won Ms Texas A&M Bodybuilding 1993) and University of North Texas Health Science Center – Texas College of Osteopathic Medicine.  She completed her Family Medicine residency through Mercy Methodist – University of California, Davis.
Dr. Paris has over 20 years of experience in medicine and worked in many clinical settings – Indian Health Services in California, The Art of Medicine, PLLC in Washington and Cleveland Clinic Center for Functional Medicine in Ohio.
Over 20 years of Medical experience
Personally overcame illness through Functional medicine
Board certified Family Medicine, Integrative Medicine and Certified through Institute for Functional Medicine
One of the pioneering physicians at the first academic hospital based Functional Medicine Institution in the world
Educated Cleveland clinic clinicians (physicians, residents, mid-levels, and medical students)
Personalizes treatment and can be as aggressive as a patient would like or take it at any pace the patient prefers
Institute for Functional Medicine Course Facilitator
Any symptom or diagnosis deserves the opportunity for improvement - until you try, you won't know!
Your FHASE health journey: a distinct period or stage in a series of events or a process of change or development. FHASE is an acronym that I use to explain my approach to your healing journey. 
We start by laying a Foundation to promote Healing transitioning to Stabilization and moving into your Enhancement journey. 
Welcome to FHaSE!
Foundation
Building
Nutrition
Lifestyle
Microbiome
Mindfulness
DISCOVERING
Healing
Treatment
Hormones
Mold
Virus
Infection
RECOVERING
Stabilization
Detoxing
Removing
Adjusting
Transforming
Modifying
BALANCING
Enhancement
Wellbe-ing
Evolution
Journey
Reinforcing
Optimization
ENRICHING
No longer taking patients.
Discovery Call
20 minutes

Finding the right Engagement

Establish connection

Level set

This call is designed to ensure a good fit – not to review labs, medical history, or give recommendations and advice.
Introductory Package
Pre-visit homework: Timeline, Circle of Life

A comprehensive (1.5-hour) telemedicine visit establishing your FHASE journey; discovering root cause, building a customized health plan, ordering advanced testing (possible third party additional cost)

One (1 hour) telemedicine follow-up visit in eight weeks assessing your FHASE health steps

Post-visit summary with your six-week action plan

Discount on high quality, safely stored supplements through Full Scripts
Foundation Membership
Available by invitation only AFTER completion of the initial Introductory package

Five 60-minute FHASE development telemedicine visits for ten months from the initial Foundation package visit.

Ten health coach visits

Ongoing support through unlimited portal communication until the next visit

Personalized level of engagement with enhanced tailoring

Specialty diagnostics (third party additional cost)

Post-visit summary with an action plan

15% discount on high-quality, safely stored supplements through FullScripts

If evaluation and treatment require a mold or heavy metal detoxification to proceed, you will be asked to convert to the complex membership.
Complex Membership
Eight – 75-minute FHASE development telemedicine visits for twelve months.

For complex medical patients (which is usually discussed during the discovery call).

Includes Introductory and Foundational packages
VIP Membership
Unlimited – 75-minute FHASE development visits for twelve months

Three months of hydrogen therapy

Limbic recovery training – one month included
Products

available to order online:
Is Dr. Paris taking new patients?
No. At this time she in no longer taking patients.
Do you provide super bills?
Are there other out of pocket expenses?
Yes. During your journey with me, you should expect additional out-of-pocket expenses not covered by the membership or medical insurance.  These include advanced labs, supplements, compounded prescriptions, tech wearables, or other medical devices and therapies.
Why do you use a membership model?
The focus should be on healing and the healing journey.  I have found that the partnership works better when the payment concern has been addressed upfront. This frees you to focus on healing and not wonder if there will be some hidden upcharge down the road.  
Can I make payments over time?
No. Full payment must be received prior to starting your healing journey.
What is your refund policy?
No refunds are given once your medical history has been reviewed. 
Why do you offer brain tap?
I find that Brain Tap is an essential tool in limbic recovery and mind reset.  It is a passive and easy process.
Why do you recommend hydrogen therapy?
Hydrogen therapy works. Hydrogen crosses the blood-brain barrier and cell membranes easily.  It directly addresses oxidative stress and inflammation. 
How do you practice?
What makes my service unique is my approach and personal dedication.  You are not just a number or a person in a group.  You actually meet with me, one on one. I do not have medical assistants.  All communication is received by me and responded to by me.
This is a partnership and I encourage questions and a collaborative effort.  I treat you as a person and not just the labs.  I use my clinical expertise to determine the most effective and actionable labs.  I do not order all labs to treat labs. I order labs to take a deeper dive and understand contributing to your inflammatory state.  It is imperative that labs are combined with clinical expertise for the best outcomes.  Addressing abnormal labs must include understanding the underlying imbalance causing the abnormality. This approach is key to evaluating the root cause.
I use a systematic yet intuitive approach to functional medicine truly addressing mind, body, and spirit.
I have personally been treated for mold exposure and have utilized 98% of what I recommend for my patients.  What I ask you to do I have already done and found to be effective and of value.    
Where are you licensed to practice?
I am licensed to practice medicine in all fifty states plus DC.
I do NOT take patients in:
New York
New Jersey
Nebraska
Do I have to take your supplements, even if I can't afford them?
A critical part of your healing and care is the capacity for you to adhere to the treatment plan with quality supplements as outlined in your care plan. 
How long will it take for me to get better?
Typically one to two years.  This is highly dependent on your complexity and your ability to do the homework between visits, stay accountable.
At times you may need to be referred to a specialist in certain areas.
What is your approach to mold?
I have been trained in the Shoemaker and Neil Nathan approaches.  I have personally been treated by Dr. Nathan and fully agree with his approach.
I require all patients to read Dr. Nathan's book Toxic and have their home evaluated for mold and VOC's (I work closely with a few reputable and highly qualified companies).
Do you address Lyme disease?
No.  I either refer out to Lyme literate specialist or only address under Dr. Neil Nathan's consultation.
Are you willing to collaborate with Dr. Neil Nathan?
Absolutely! Dr. Nathan is my ongoing mentor and colleague. This is an additional out-of-pocket expense that you arrange with Dr. Nathan.
What happens if I need to be referred out?
You will continue your healing journey with me and the other practitioner (not included in the membership cost).